Summer Redecorating With Serena & Lily
I think I mentioned in my loft inspiration post how much I really want the space to have this urban escape kind of vibe — a little bohemian, but more about feeling like you've just walked into a totally different space than you would expect in a brick loft in the city.
Naturally, I've been on the hunt for the pieces to make it feel just that way, and I have to say that so much of Serena & Lily's summer line is right along the lines of what I'm thinking. The real question is — do I go urban oasis or garden escape?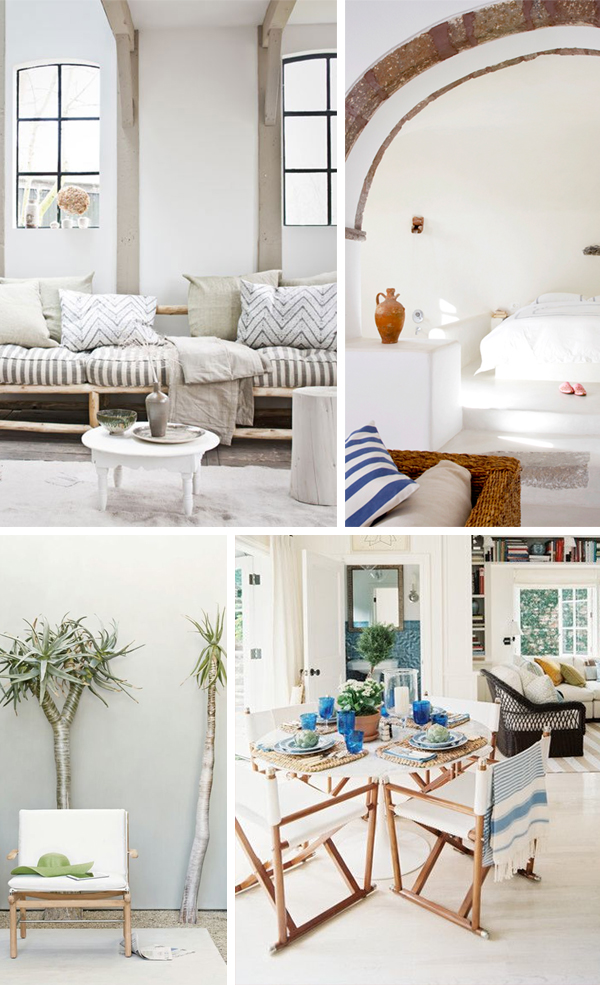 To me this style conveys sunshine, beaches, and an escape from reality. My favorite part is that when you neutralize the palette this much, you can mix in styles from all over the world — french, indonesian, and classic campaign — to create an eclectic look that doesn't feel overwhelming in the least. In fact, it just feels like one big vacation.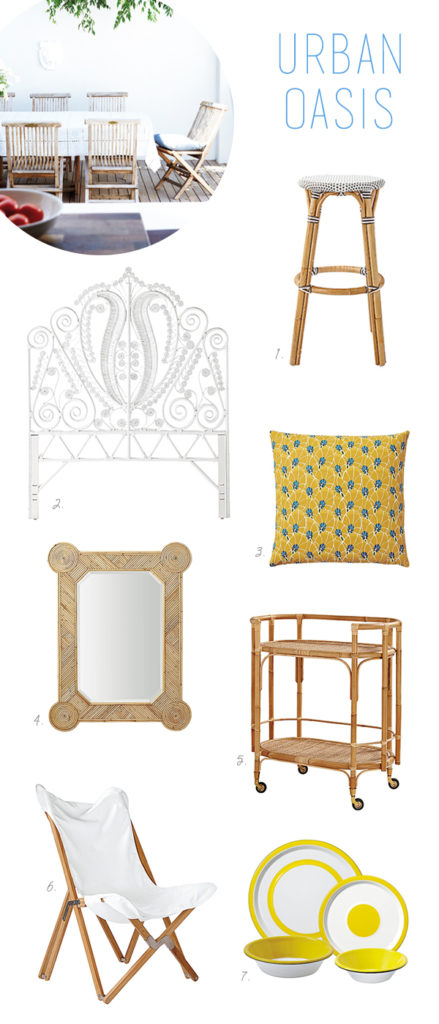 1. riviera stools // 2. white rattan headboard // 3. palm leaf pillow // 4. palm beach mirror // 5. woven bar cart // 6. white canvas butterfly chair // 7. milano enamel dishware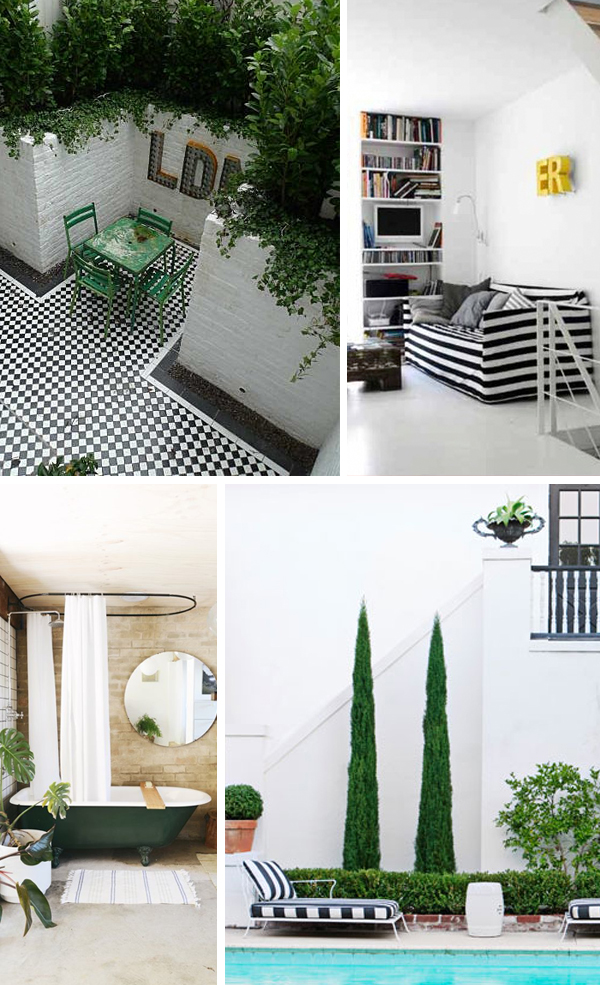 Then again… I do love my green. And how much the green adds to the feel of bringing the outdoors in! This style is a bit more refined, and actually matches my current furnishings a bit more, so I may want to consider sticking with this direction, but adding those more relaxed pieces in to still give it a casual feel. The green cafe chairs are definitely doing that for me!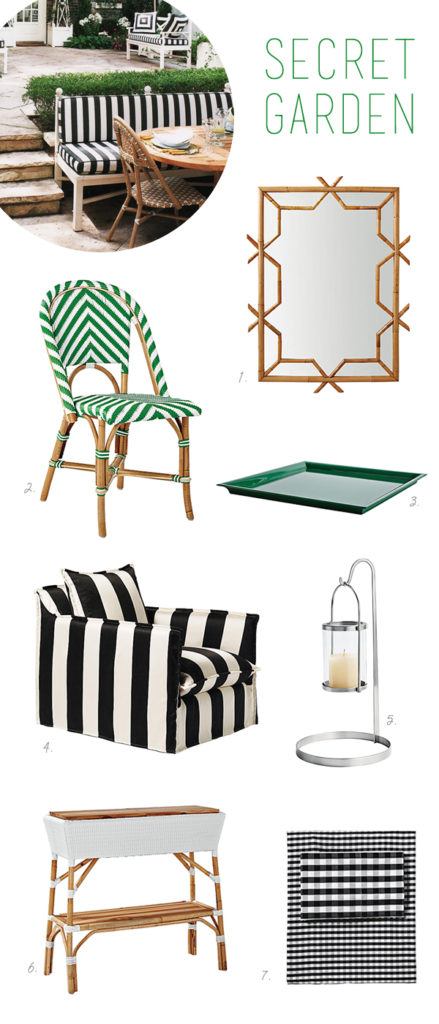 1. lanai rattan mirror // 2. riviera chevron green side chair // 3. green lacquered tray // 4. black and white stripe awning sun chair // 5. hanging hurricane lantern // 6. riviera bar console (the top comes off and inside is an ice bin!!) // 7. black and white gingham sheet set
What are your favorite pieces? There are so many more on the site! I've got my eyes on several different dining chair options to go with my new dining room table…