Exclusive House Tour. A Chic Cannon Beach Cottage Hideaway
There's one thing you learn very quickly when you live in Seattle: for such a large city, it can certainly feel like a small town. Case in point? This chic Cannon Beach Cottage belongs to a long-time friend of mine, Kelie Grosso -an interior designer and the owner of the fabulous Seattle shop, Maison Luxe.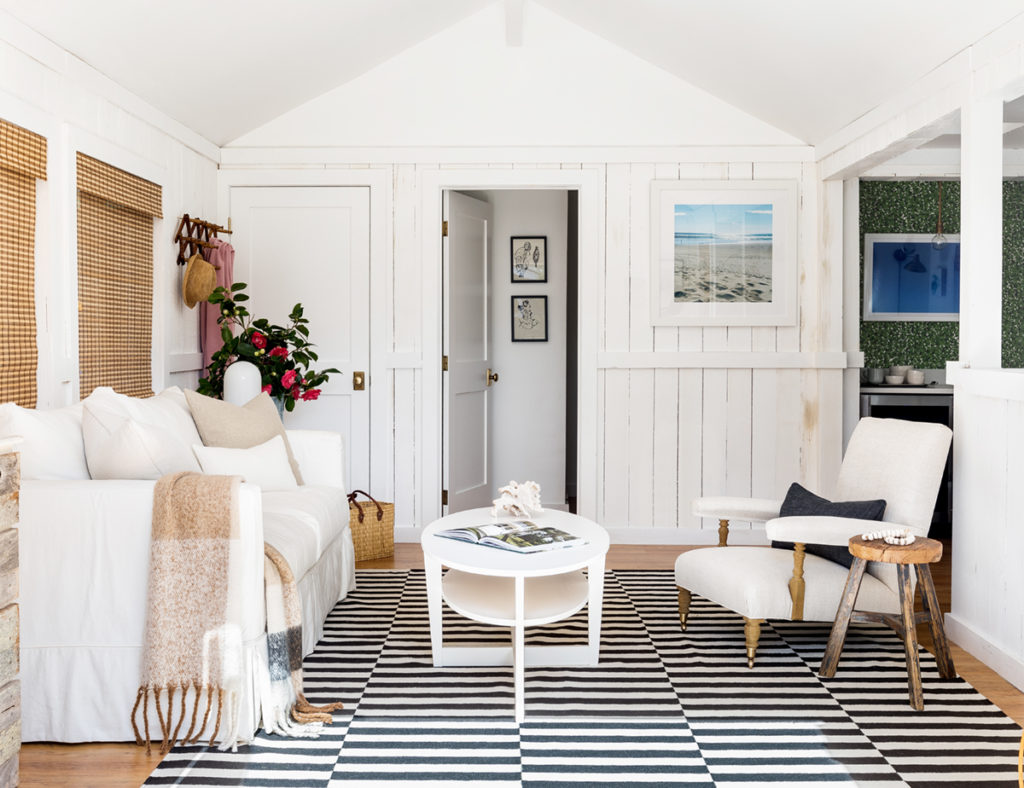 When I moved back to Seattle from LA, I worked for Kelie briefly in her old storefront downtown, until she closed it. She then moved into a stunning office space in Pioneer Square. I told her if she ever moved out, that she had to give me first dibs. She did(and re-opened a storefront now in Madison Valley), and her old studio became my first studio. Years later, we're still good friends, and I'm so excited to share this personal space of hers today!
Welcome to the most chic little beach cottage I've ever seen, west of the Mississippi. Located in the popular weekend escape destination of Cannon Beach, Oregon, this adorable little home has flourished after loads of white paint a little renovation and lots of attention to detail.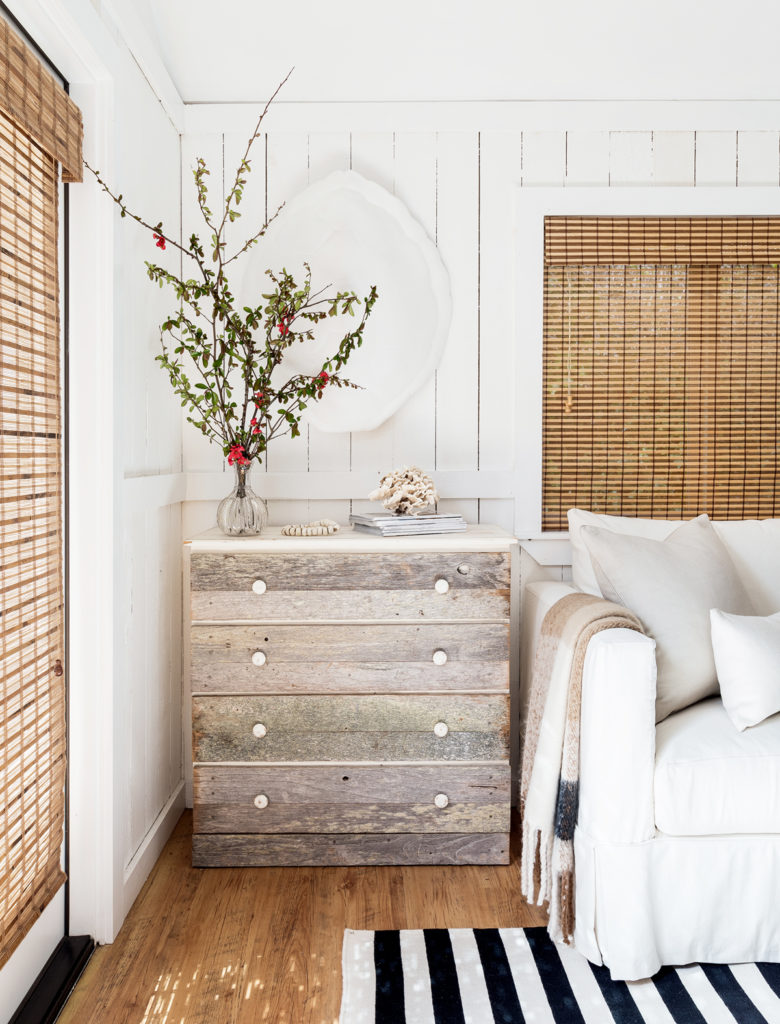 We're starting our tour not in the 'main' house (which is just as tiny!) but in the guest quarters where the french doors bring in so much beautiful light!
Natural window treatments, worn woods, and tailored furniture keep this vacation home feeling as elevated as it is welcoming. The miniature footprint meant keeping things neutral when it came to color palette, but Kelie always adds a little drama, like the oversized white tortoise shell art piece.
The living room is basically open to the bedroom, separated only by a little ledge that creates a cozy nook around the head of the bed.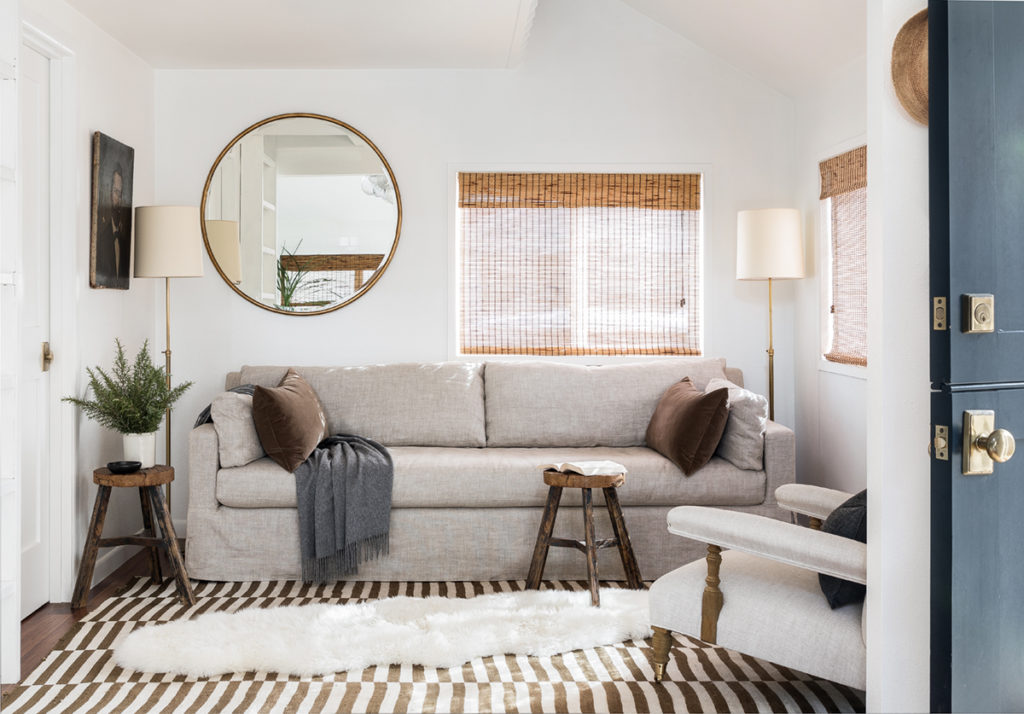 Meanwhile — a stone's throw away lays the main house…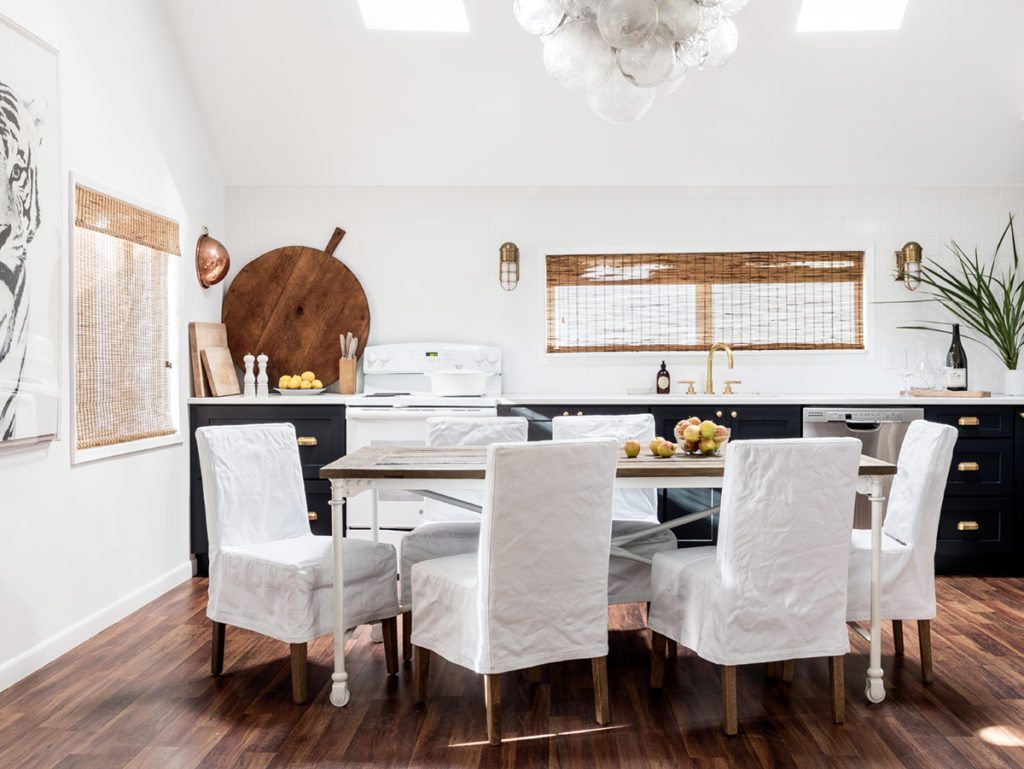 I love the cute dutch door that you get a peek of here! The main living space in here mimics the guest lodging, but with a slightly more masculine vibe in warm browns, less whites. I love that even the rugs are the same, but different tones!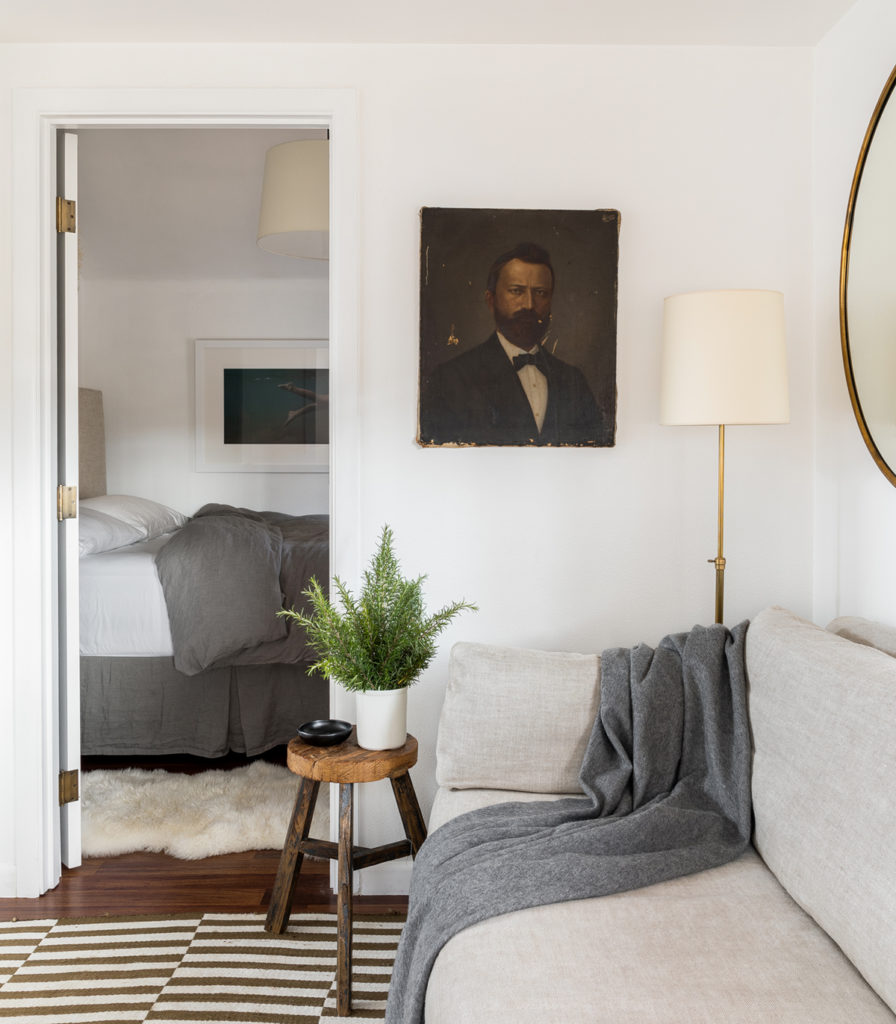 In the remodeled kitchen, the casual slipcovered chairs keep the cottage vibe going. Side note: that happens to be one of my favorite dining tables — from Restoration Hardware. It feels very vintage French country. 
In the main house, the bedroom gets a bit more privacy, but still kept just as simple and neutral as the other spaces.

Wouldn't you love to be a guest here for a weekend?? I sure would! In the meantime, I'll settle for recreating some of this vibe in my own home… here's how to get the look!
1. brass sconce | 2. rustic wood stool | 3. slipcover sofa | 4. natural roman shades | 5. abstract beach painting | 6. white bead string decor | 7. offset stripe rug | 8. white tortoise shell wall decor