4 Ideas for Creative Stepping Stone Pathways
If you're looking for a timeless addition to your yard, consider stepping stone pathways. These add a rustic, natural element that is great for the outdoors. They're also very versatile in style. Many stepping stone pathways are part of a zen style, as these types of yards make great use of stone elements. Stepping stones can also be set into grass for a more rustic and aged look. Or they can sit in more modern and neat gravel displays. Plus, many of these styles go well with water features. So take a look below for some inspiration for stepping stone pathways. You may just be installing a new pathway before you know it.
Zen Stepping Stones
As touched on above, zen styles and stepping stone pathways were made for each other. You can see in the photo above how well stepping stones work against sand or gravel designs. The stepping stones give an additional visual element among all the light gravel. Also, by choosing darker stones to sit on the light gravel, you can create some visual interest in the garden area.
Stepping stones are also a practical element, as the pathway allows you to travel across the garden without disturbing the sand or gravel patterns. Also, stepping stones with natural textures keep the space looking classic and organic.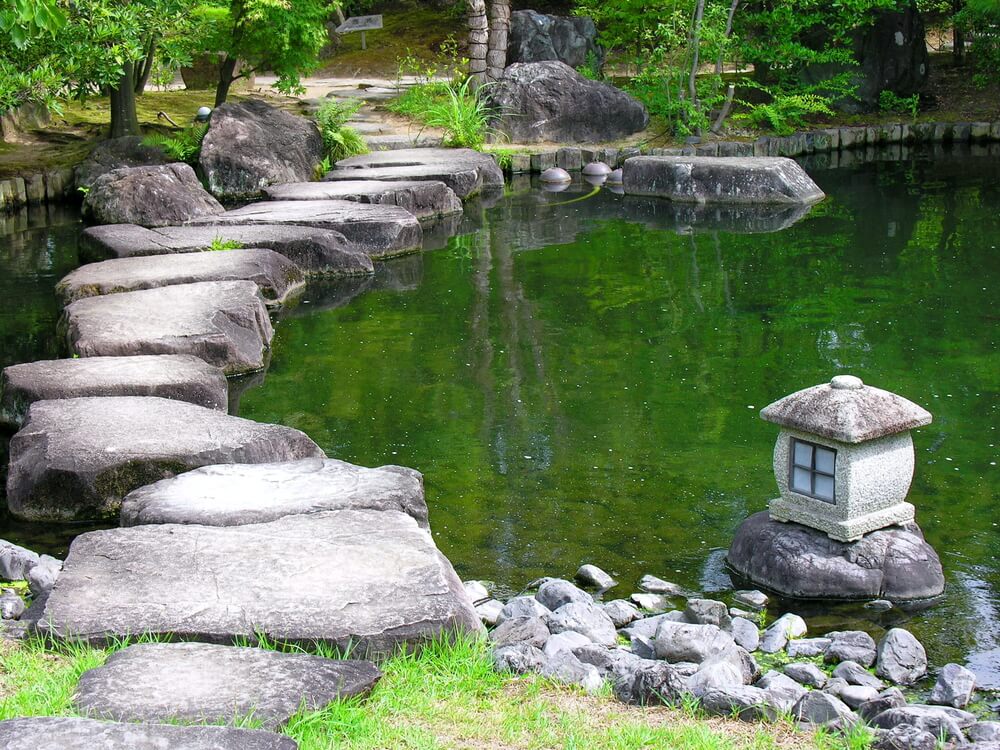 Water and Stepping Stone Pathways
Stepping stones also work beautifully when used alongside a garden water feature, like a backyard pond. Stepping stones were a classic way to get across rivers, creeks and other small waterways, so this is another way to create a classic and rustic element in the backyard.
You could go a couple of different directions with this idea. You could create a more clearly defined trail with larger stepping stones, like in the photo above. It's also common to see widely spaced stepping stones in backyard ponds. These are more for show than actual use, but they give a romantic and slightly adventurous feel.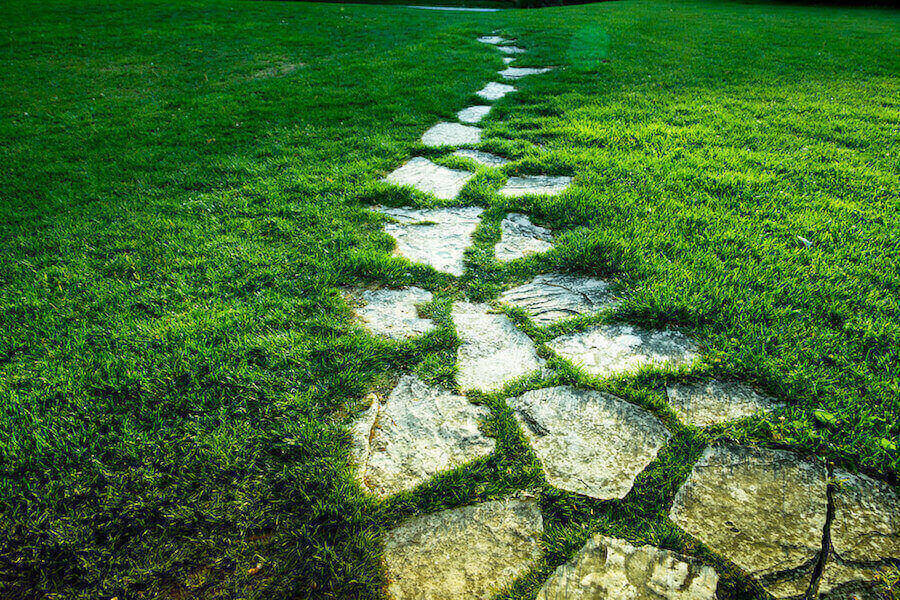 Set-In Stepping Stones
Another idea for stepping stone pathways is to place the stepping stones into the soil so that grass grows around them, or even over them in some cases. That gives the look that the stone pathway is very old, adding some rustic appeal. Choosing stones with deep textures also makes the stones look old, and stones with a natural cut to their shape further add a rustic look.
Placing the stones in a mosaic pattern also gives tons of visual interest. Stepping stone pathways like this are good in natural-looking gardens, leading to pool areas or bridging the gap between patio spaces, as a few ideas.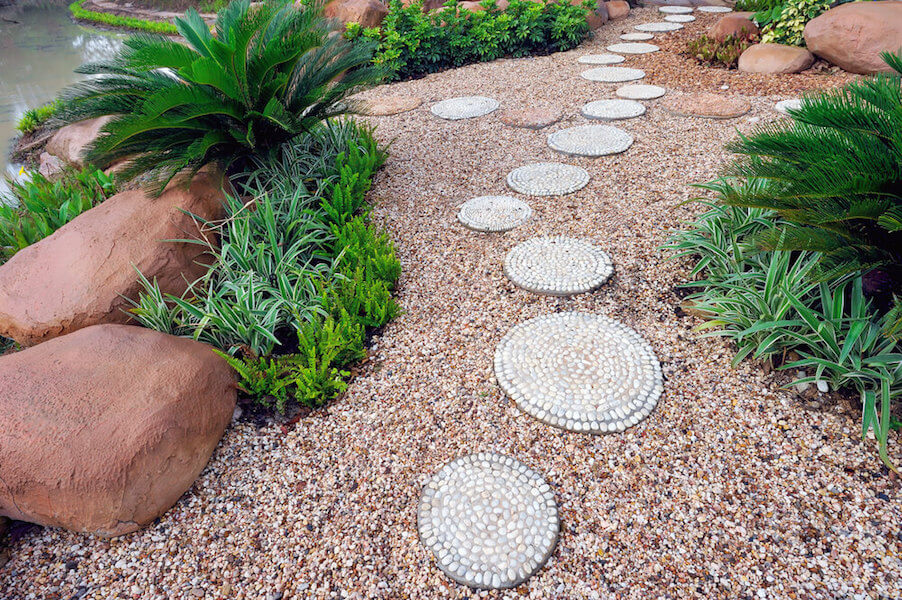 Gravel and Stepping Stones
Not all stepping stone pathways need to look rustic. The clean gravel stepping stone pathway in the photo above is so organized that it has a modern appeal. The colored gravel gives the look some visual texture and helps the neutral stepping stones pop. This style goes well in garden spaces where the plants are clearly defined and organized themselves, as the photo above shows.
The stepping stones themselves have an attractive design of small stones encased in concrete. This style reminds us to feel free to make our own stepping stone designs, since they're fairly simple to create. That way, you can have a customized and artistic look in the garden.