Turn Your Basement Into The Ultimate Guest Suite
Are you dreaming of having a designated guest suite in your home, but don't have room in your main living space? It might be a good idea to go subterranean. If you're only using your basement for storage it is being underutilized.
Putting a guest room in your basement is easier than you think. Here are a few tips on what you need to turn your basement into the ultimate guestroom.
For any room in the basement, you'll need a window to make sure you're up to code. If you don't yet have an egress window, contact a window contractor today for quotes from pros in your area, for free.
Safety First
Before putting any guests in your basement, make sure you are up to date with your local building codes. Homeowners are required to provide a fire escape window, also known as an egress window, in any bedrooms in your basement. This window's primary function is to provide an easily accessible escape or entryway in case of a fire, and in turn, will help provide more natural light to an otherwise dark space. Without an egress window, regulations simply won't allow a basement bedroom legally.
Thankfully, by adding the egress window first, you will be left with a legal bedroom that can help you recover 10 to 20 times the cost of the window installation when it comes time for you to sell your home.
Guest Room Ideas
When creating any guest room, make it cozy! It's best to start with the amenities you use in your own bedroom. You want your guests to feel comfortable and not have to keep asking you for items they might have forgotten to bring, especially if your guest is traveling via airplane. A great place to start is with the items you put on a nightstand table.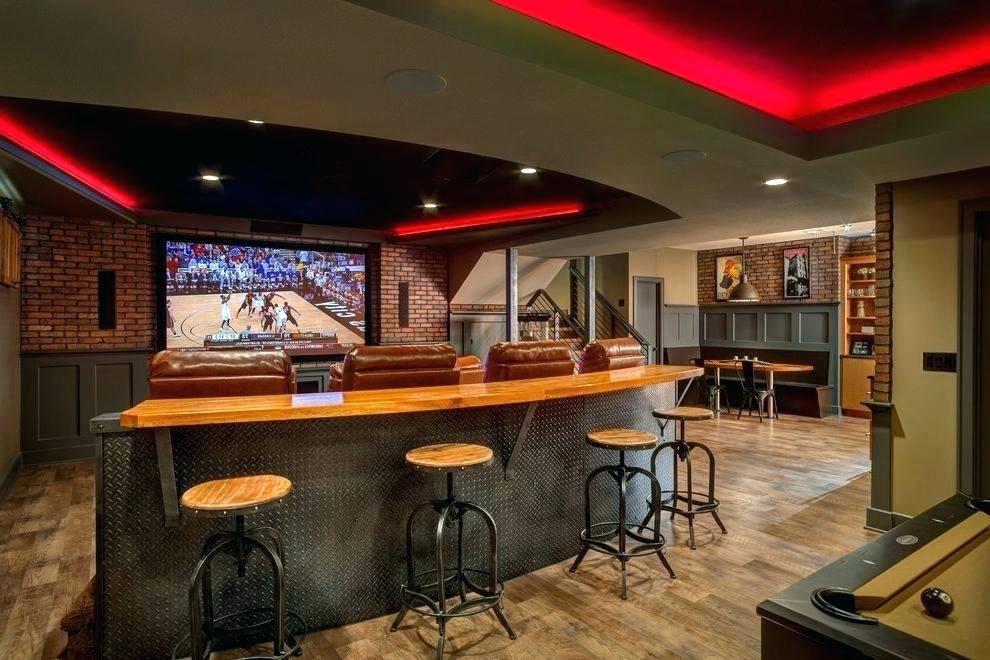 Providing a clock with a USB phone charger will eliminate the need for your guest to have a wall plug for any of their electronics and keeps them from searching for a hidden outlet. A bedside lamp makes your guestroom feel just like home. If there is little natural light in the room, it might be a good idea to get a Wake-Up Light. These lamps simulate the sunrise by gradually increasing the light before your alarm is due to go off. With features that include an FM radio, 6 nature sounds, and a USB charger, I would suggest the Totobay Wake Up Light as the best lamp to put in your basement guest room.
Guest Room Essentials
Your guests will need a place to put their clothing and suitcases. If your space allows for it, a closet with empty hangers and a luggage rack will feel like a luxury for your guest. While both items aren't expensive, they create a welcoming space that lets your guest know you put forethought into their visit.
If you're looking to splurge, consider upgrading the bedding for your guestroom. It can be a worthwhile investment.
"The one luxury item I feel every guest room should have is bedding," Rachel Mautner, lead interior designer, said. "You know when you lay in a bed with stiff linens and comforters. Purchase quality sheets, down pillows and comforter and plenty of euro shams."
Remembering that this guest room is in your basement, you won't want your guests coming up and down the stairs in the middle of the night due to thirst or hunger. Providing water bottles and snacks will make the nighttime routine that much nicer for your guest. Another item that is usually overlooked and forgotten in guestrooms is a wastebasket. Providing these amenities will make for a comfortable stay.
Guest Bathroom Essentials
Your hospitality shouldn't stop in the guest bedroom. You won't want to skimp on the guest bathroom either. Take inspiration from your own bathroom and that will help guide you in what should be provided in your guest bathroom.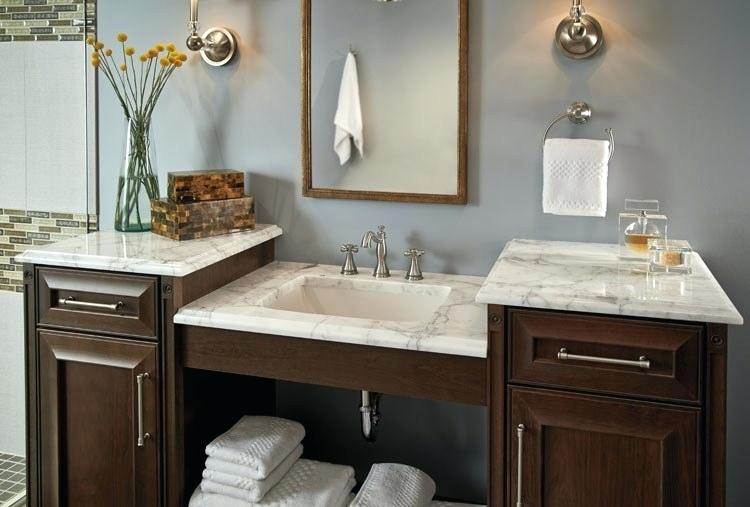 Splurging on higher end amenities like shampoo, conditioner, body wash, and body lotion will be a beautiful touch. While they will cost more upfront, they will last a lot longer since they won't be used as often as you use your own toiletries.
In addition to the toiletries, treat your guests to a set of luxurious towels and upgrade that old shower head. The average minimum cost of an upgraded shower head is $60 to $120. The best part of having these nicer items is that you can treat yourself by just heading to your basement guest room and take a minivacation yourself.