8 Tips for Budgeting for a Home Renovation
Whether you plan to renovate a house before moving in or are preparing to remodel your current abode, we know budgeting for a home renovation can be a tough process.
First, you'll need to determine what it is you really need versus what you simply want. Next, you'll have to figure out how you're going to finance the renovation in the first place. Once you have a general idea of how much money you have to spend on renovations (and where that money is coming from), you should be able to make better decisions on finishes, appliances and other renovation features.
Remember: most renovations end up costing more than originally thought, so be sure to have a money cushion set aside in case of emergencies. This is especially true if you plan to tear down walls and make structural changes, as these projects often end up with unwelcome surprises (think: water damage, mold or electrical and wiring issues). Many homeowners may also be concerned with ways to cut costs and save money without compromising the quality of the home. For tips on budgeting for a home renovation, check out our expert advice below.
8 tips for budgeting for a home renovation
1.Decide on your top renovation needs and priorities
The reason for renovating your home probably has something to do with a need that isn't being met by your current living situation. Perhaps it's a need for more space or perhaps it's a need for an updated bathroom. Whatever the reason (or reasons) for renovating, be sure to write down and prioritize all of your remodeling goals. For instance, a larger kitchen island may be at the top of your priority list, whereas updated appliances may be lower down on the list of needs. Keep your goals in mind and avoid getting side-tracked with smaller projects that can wait for later.
2.Look at cost vs. value for each renovation project
Planning to sell your home in the future? Keep the return on investment top of mind when choosing home renovation projects. After all, there's no reason to pour $40K into a kitchen, if the home isn't going to sell for more than you originally paid. Once you've prioritized your home renovation needs, research each project's cost vs. value using Remodeling Magazine's latest Cost vs. Value report. The report includes the cost of common remodeling projects and compares them to that project's resale value. This should give you an idea about which projects are worth the money and which projects aren't. For instance, the 6 most valuable home improvement projects of 2018 included an upscale garage door replacement, manufactured stone veneer, the kitchen, siding and vinyl window replacements and a bathroom remodel.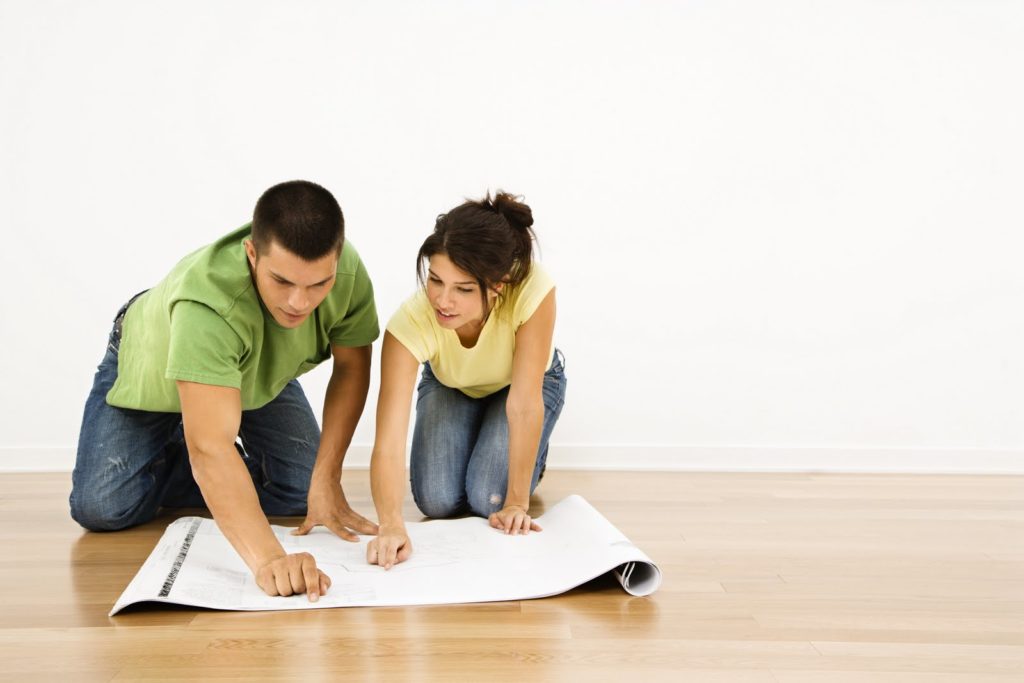 3.Figure out how you're going to finance the renovation
Now for the hard part: figuring out how exactly you're going to finance this renovation. First, take a look at your current finances. Do you have enough cash to cover the renovation? If so, great. If not, you'll need to borrow money for the project. Unless you have a fairy godmother willing to loan you cash, we recommend either using a home equity loan or home equity line of credit (HELOC), where homeowners can borrow money against their home. Many homeowners also use credit cards to finance their renovation projects. This may be a good idea – assuming you have a plan to pay these credit cards off. If you have strong credit, you may also be able to obtain a loan through SoFi, an online personal finance company providing personal loans and mortgages to high income individuals.
4.Talk to others who have finished similar renovations
Discuss your renovation project with someone who has experienced it first-hand. In addition to obtaining knowledge and tips on how to complete a successful renovation, you may also learn how to cut costs and budget appropriately for certain projects. For instance, someone who has renovated a master bathroom before should be able to give you tips on where to find good deals on hardware and supplies. In addition to telling you what to do, they should just as easily be able to tell you what not to do when it comes to renovations. Learning from their mistakes could end up saving you a substantial amount of money.
5.Create a list of specific needs and goals for contractor bids
After going over your needs and wants, create a clear list of renovation goals to hand to contractors. This will ensure that your bid (or cost estimate for the renovation) is as accurate as possible. Make sure to include both major structural changes to the home and cosmetic changes. Examples of what to include on a kitchen renovation list include demo, new quartz countertops, new custom-made cabinets, painting kitchen cabinets and walls, new subway tile backsplash, ceiling beam installations and new GE appliances. Make sure to include specific brands you plan on using as well. From here, a contractor should be able to give you a much more accurate quote.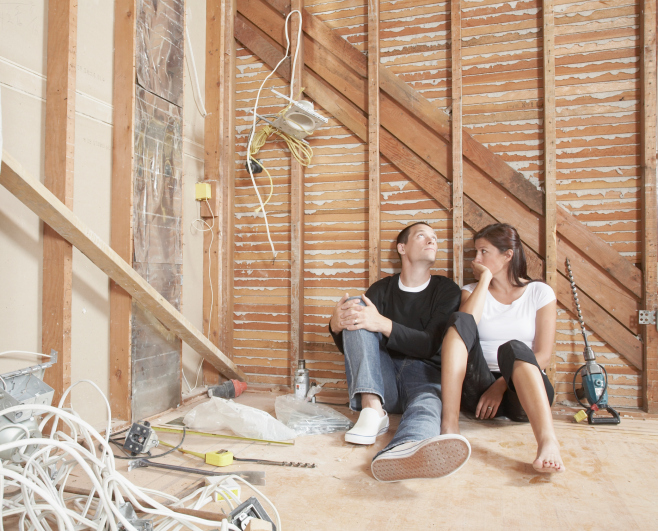 6.Obtain bids from at least three general contractors
If you're planning to use a general contractor, we recommend obtaining bids from at least three different contractors. It's not uncommon for bids to differ wildly. If a contractor is particularly busy or charges a hefty percentage, then you can bet that bid will be higher. According to Angie's List, most general contractors charge "between 10 to 20 percent of the total cost of the job." The total cost of the job includes materials, supplies, labor, permits, etc. Be aware of contractors that give you a too-good-to-be-true estimate. For example, if three different contractors tell you that the project will likely cost between $30K and $40K, but one contractor tells you he can do it for $10K, this could be a red flag that the contractor is either lying to you or is inexperienced.
7.Research materials and sources for the new home
When budgeting for a home renovation, it's absolutely crucial that you have some idea about how much everything costs. We recommend spending a substantial amount of time researching your specific renovation needs. From the cost of countertops and appliances to the cost of bathroom vanities and flooring, researching these specifics will allow you to keep an ongoing tally of renovation costs. While you can always research costs online, you should also spend time at your local Home Depot, Lowe's Home Improvement, Ferguson Showroom and local warehouses where granite, marble and other stone surfaces are sold.
8.Cut costs where you can
Of course, cutting unnecessary costs where you can is never a bad idea – especially if you're on a tight budget. Those unwilling to compromise on quality materials or finishes should look into purchasing gently-used or refurbished items. Your contractor may also be able to find leftover stone slabs from previous projects. Other ways to cut back on renovation costs include purchasing items when they go on sale, hiring subcontractors instead of a general contractor and doing a little DIY work (i.e. painting a room yourself).